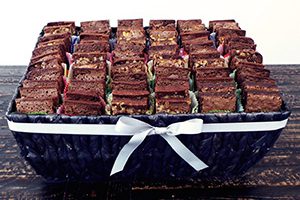 Passover Extra Large Basket
Extra Large Basket
Treats 30-35 people (5 dozens & 1 bread option). You may choose up to five flavors of passover brownies and one selection of bread to be included in this decadent delight. There will be one dozen of each item selected in the basket.
All of our gifts include a handwritten note to the recipient.