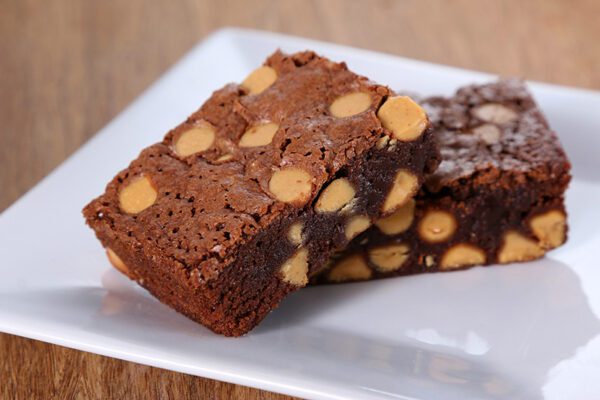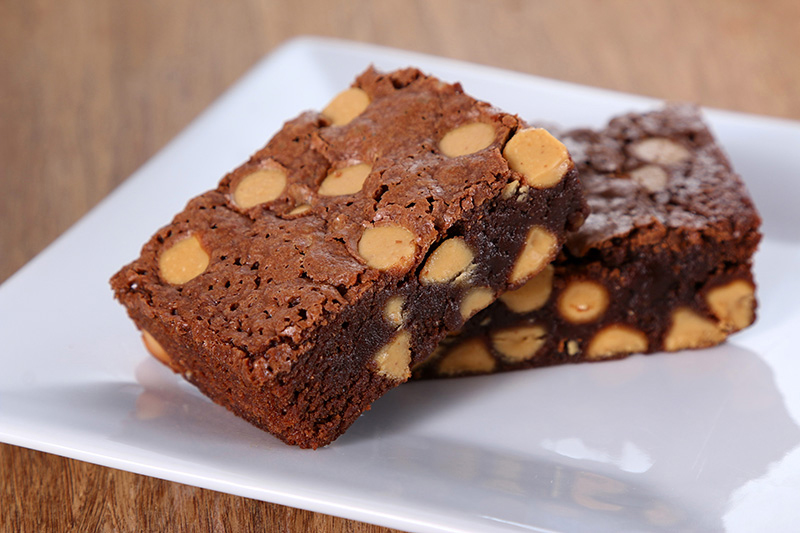 Peanut Butter Protein Brownies
Just under 3″ square of decadent chocolate and creamy peanut butter chips includes 14 grams of protein. Perfect to boost your energy, both with a little sugar and a lot of protein. Available by the Dozen.  This product is gluten-free.
Price is for one dozen. This product contains peanut butter chips.